Questions

I've added tags to papers for a research bibliography so that I can group them by tag. What I'm using for tags are what used to be section headings on our previous, out-of-date website.

This works great except for one issue I'm trying to solve. I have some papers that are included in more than one section, and I'd like there to be only one heading for each section/tag (with papers showing up under any headings they're associated with). These papers that have overlap are currently showing up in extra sections that list all tags associated with them.
Does anyone know of a workaround for this?

Here's what I'm looking at: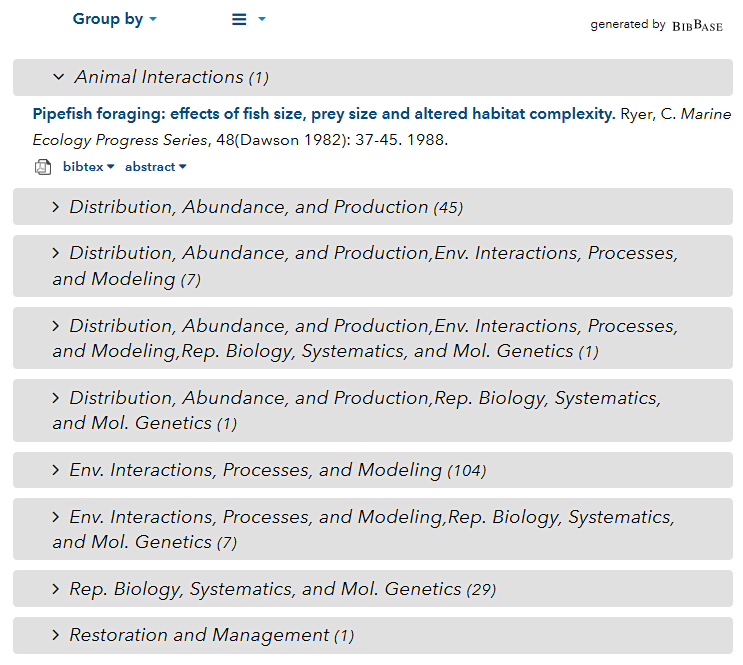 Thanks for your help!